Before Sunrise 2
Regular price

$1,368.00

Sale price

$684.00
"Before Sunrise 2" by Elizabeth Mason is a captivating companion piece to "Before Sunrise 1," forming a harmonious diptych that continues the artist's exploration of tranquil morning landscapes. In this artwork, the essence of a serene dawn is once again beautifully portrayed, with a subtle variation in the patterns that maintains a strong connection to its predecessor.

The gentle, golden wash in "Before Sunrise 2" echoes the earlier piece, creating a sense of continuity and unity. The slight shift in pattern adds an intriguing element to the diptych, inviting viewers to appreciate the nuanced details and delicate shifts in the artist's interpretation of the morning's beauty.

Together, "Before Sunrise 1" and "Before Sunrise 2" create a cohesive artistic narrative, inviting observers to immerse themselves in the tranquil allure of dawn, making them an ideal pair for those who appreciate the serenity and natural beauty captured in Elizabeth Mason's contemporary art.
Elevate your space with meticulously hand-painted wall art curated by Kline Collective™, infusing ordinary spaces with renewed vitality and transforming yours into inviting homes.
Artist: Elizabeth Mason

Hand-painted and signed by artists

Non-toxic acrylic paint on museum quality canvas

Artwork finished in 14 days

Framed by experts, arrives ready to hang

Fully insured free express shipping

Minor differences due to hand-painted reproductions
Product Information

Materials:

The canvas used is made of high-quality cotton weighing between 350 and 400gsm, suitable for museum standards.
The shadow box floater frame comes in various color options.
Each frame is individually crafted and assembled by hand.
Non-toxic acrylics and/or mixed media of superior quality are utilized.
Framed artwork is carefully packaged in a robust wooden crate to ensure optimal protection during shipping.
The frame comes with pre-installed hanging hardware, making it ready for immediate hanging upon arrival.
We use high-quality polystyrene for the outer frame and premium pine wood for the inner frame.
It is lightweight and effortless to hang up.

Frame Specifications:

Face Width: approx. 9 mm, Frame Depth: 35 mm, Rabbet Depth: 23 mm
Approx. 20 mm when stretched out in depth
You can learn more about the frame specifications here

The Bleed:

50-70mm spacer or full bleed

Mounting Type:
Unmatched Quality. Shop American.

Buy with confidence and shop with a USA-based company. Small American Business deserves support.

If you're looking to support small American business come right over! Unlike all other companies you see online selling non-American products, Kline Collective LLC is a US company. Choosing to purchase from a USA-based company offers several potential advantages, including adherence to strict quality and safety standards, strong consumer protection laws, ethical labor practices, support for the local economy, faster shipping and reduced import costs, and access to English customer service and support.
Free Express Delivery

Framed paintings are shipped using UPS or DHL Express, while rolled canvas paintings are shipped via FedEx and UPS Express. Express shipping is free for all paintings. The prices already include shipping, framing, custom built wooden crates, import duties and sales tax.

US, CA: 3-5 business days

AU, NZ: 4-6 business days

EU: 3-5 business days

Rest of the world: 5-6 business days

All paintings are shipped after painting and quality inspection are completed. This process can take up to 20 business days. All paintings come with free 100% insurance coverage.
Preview Before Shipment

After your painting is created, we'll send you photos and videos of it. You will be able to see your painting before it is shipped.
Certificate of Authenticity

Our collection consists of unique, handcrafted artworks. As a bonus service for art enthusiasts, we provide complimentary personalization options. The artist will add their signature, date the painting, and include a Certificate of Authenticity with your purchase.
Customize Your Art

We enthusiastically invite our esteemed art collectors to play an active role in the artistic process. We wholeheartedly encourage you to express your preferences by customizing the colors of your chosen artwork. Your input is valued, and we offer the flexibility for unlimited alterations at no extra cost before the artwork is shipped to you.
30 Day Extended Returns

Buy with Confidence

You can request us to make changes of the color and make your art personalized. Every order comes with unlimited fee-free changes before shipment.

Apply for a full refund or a painting re-do if you find that your art piece didn't meet your expectations, or you were anyhow dissatisfied with it.
Share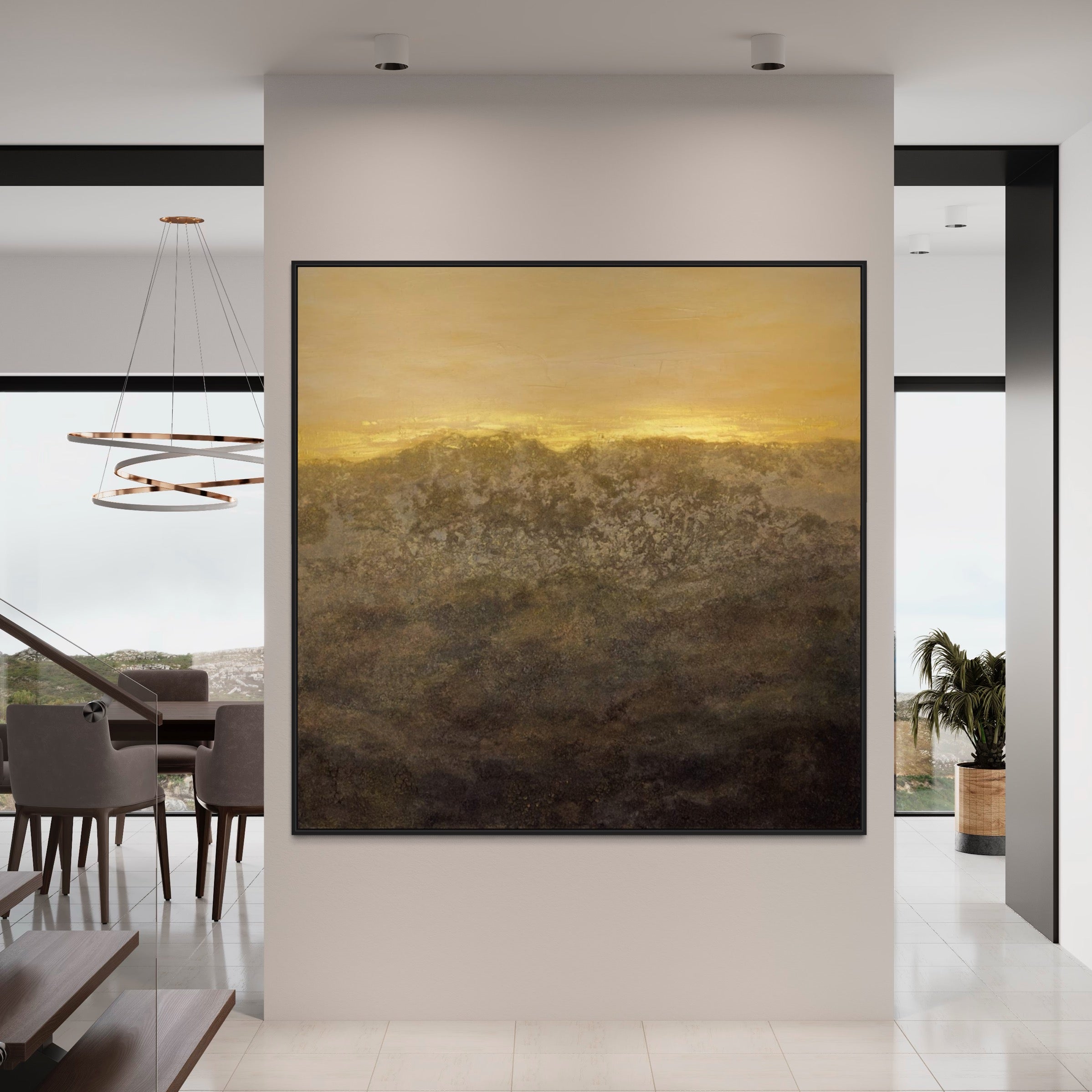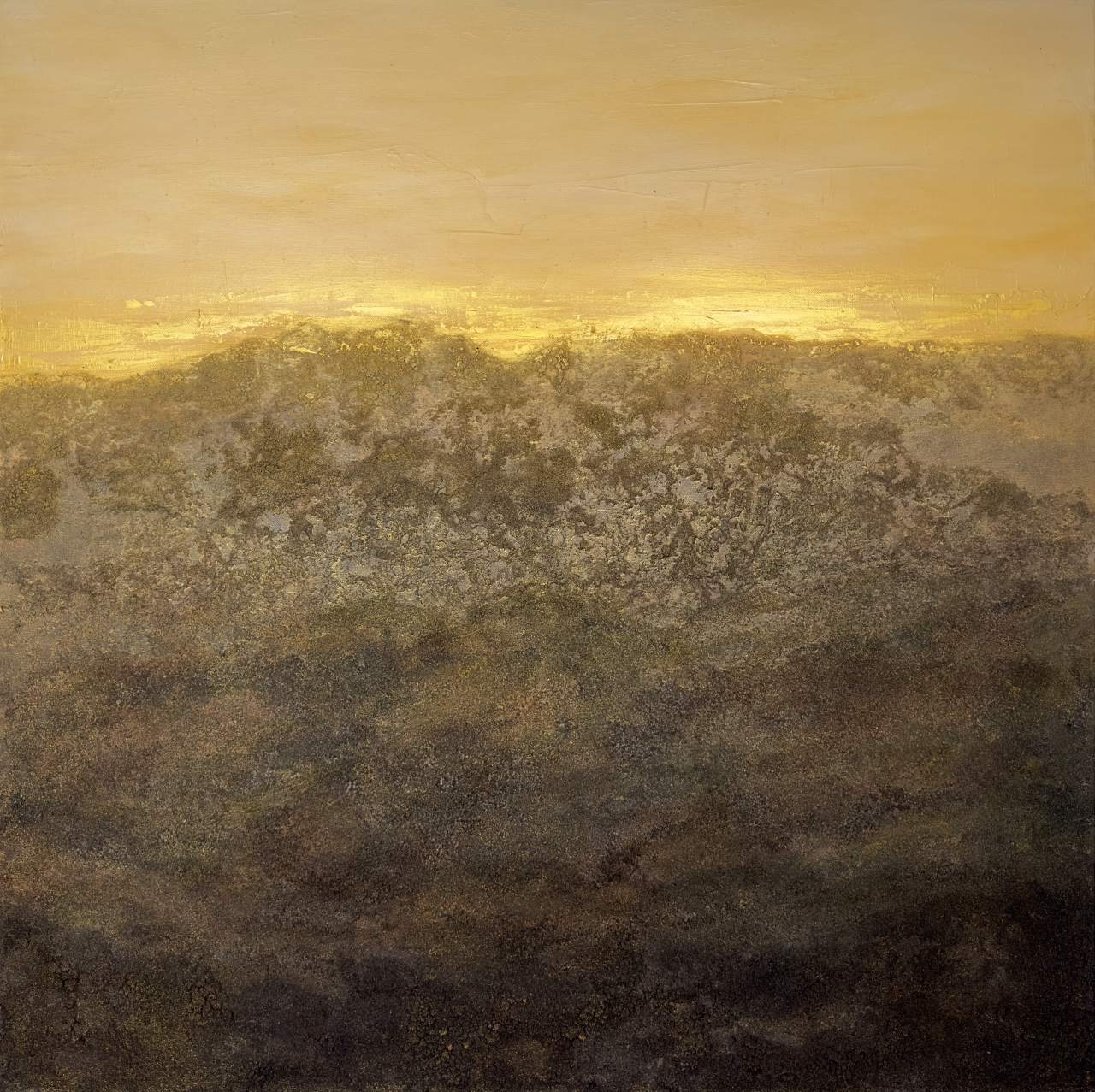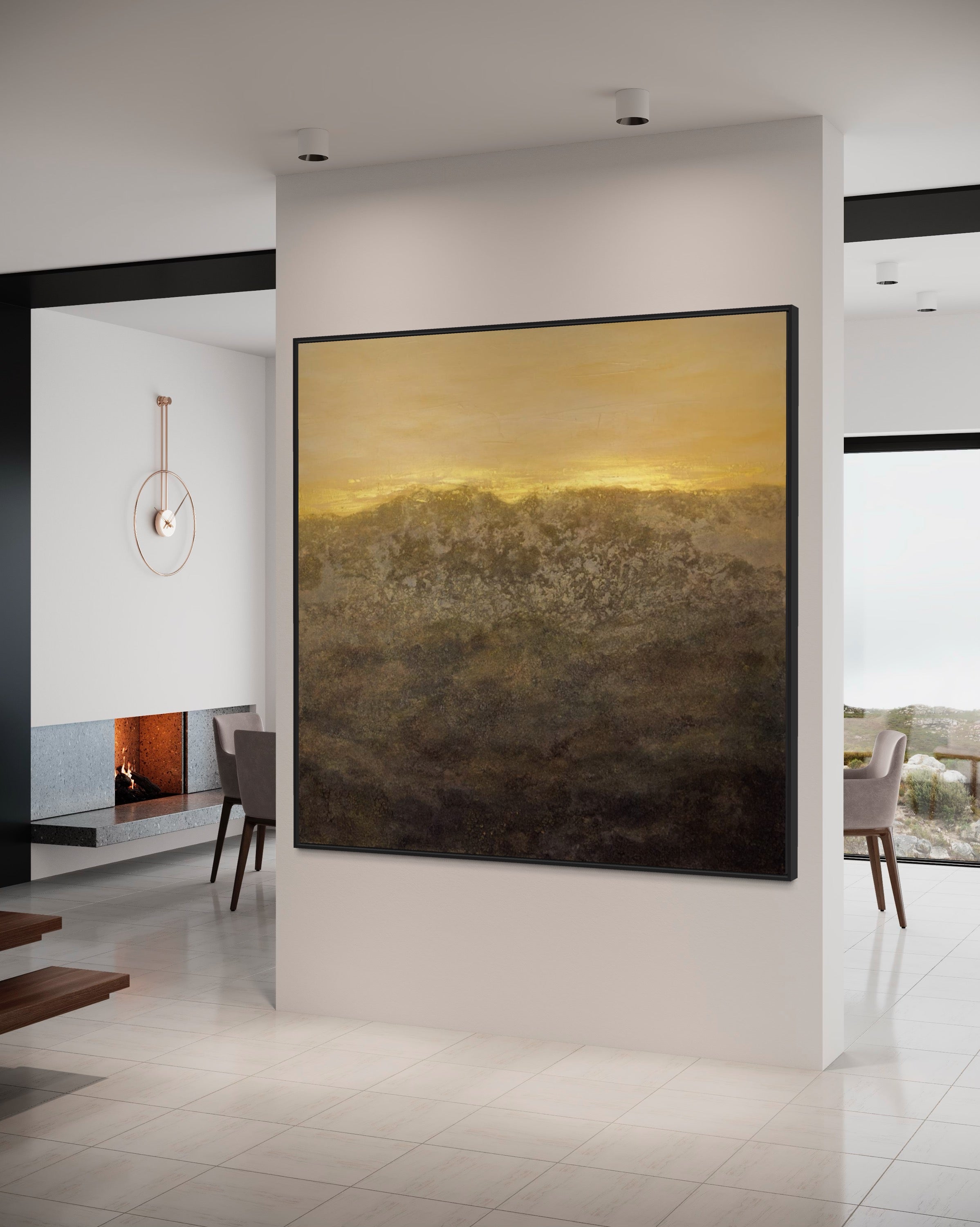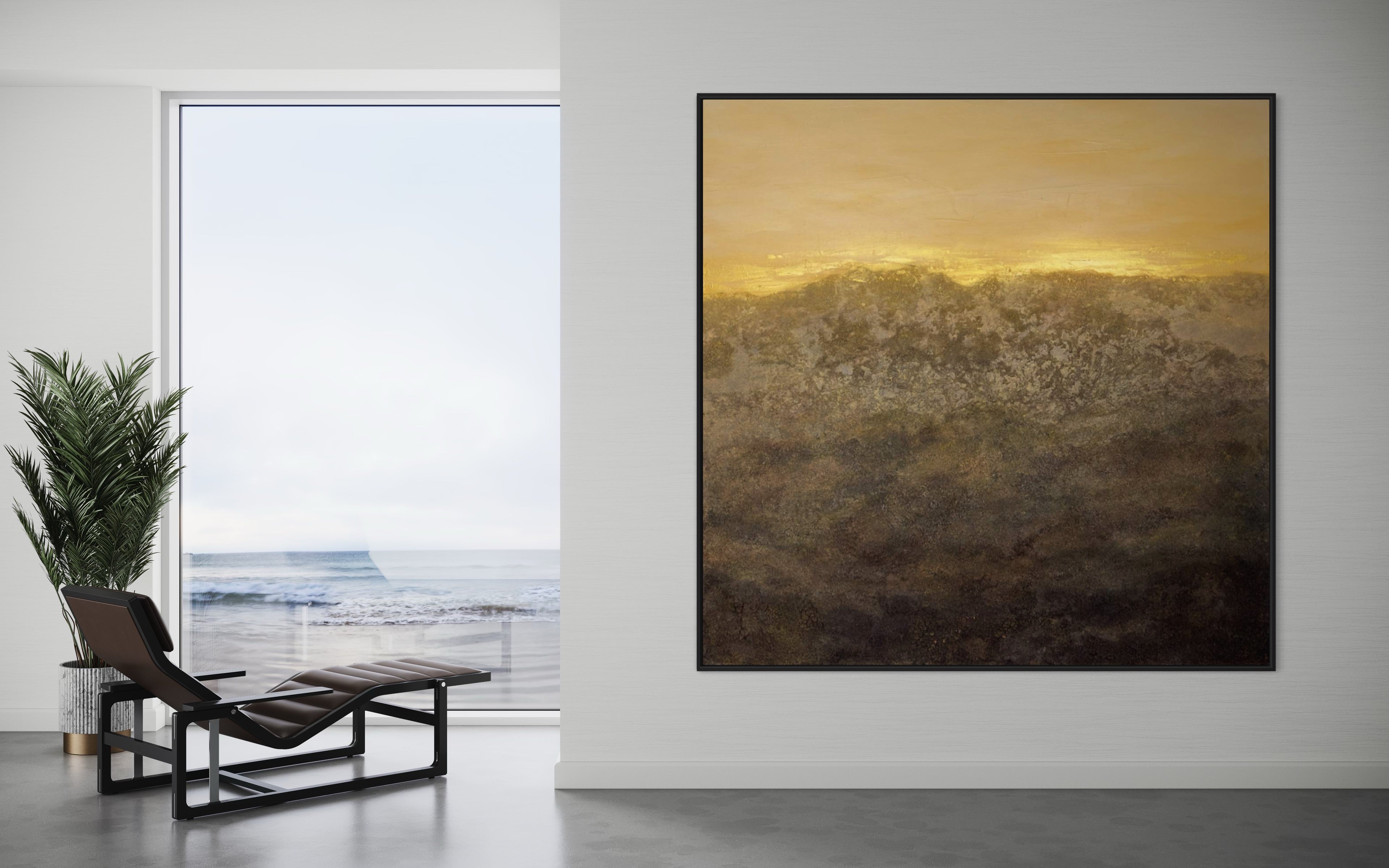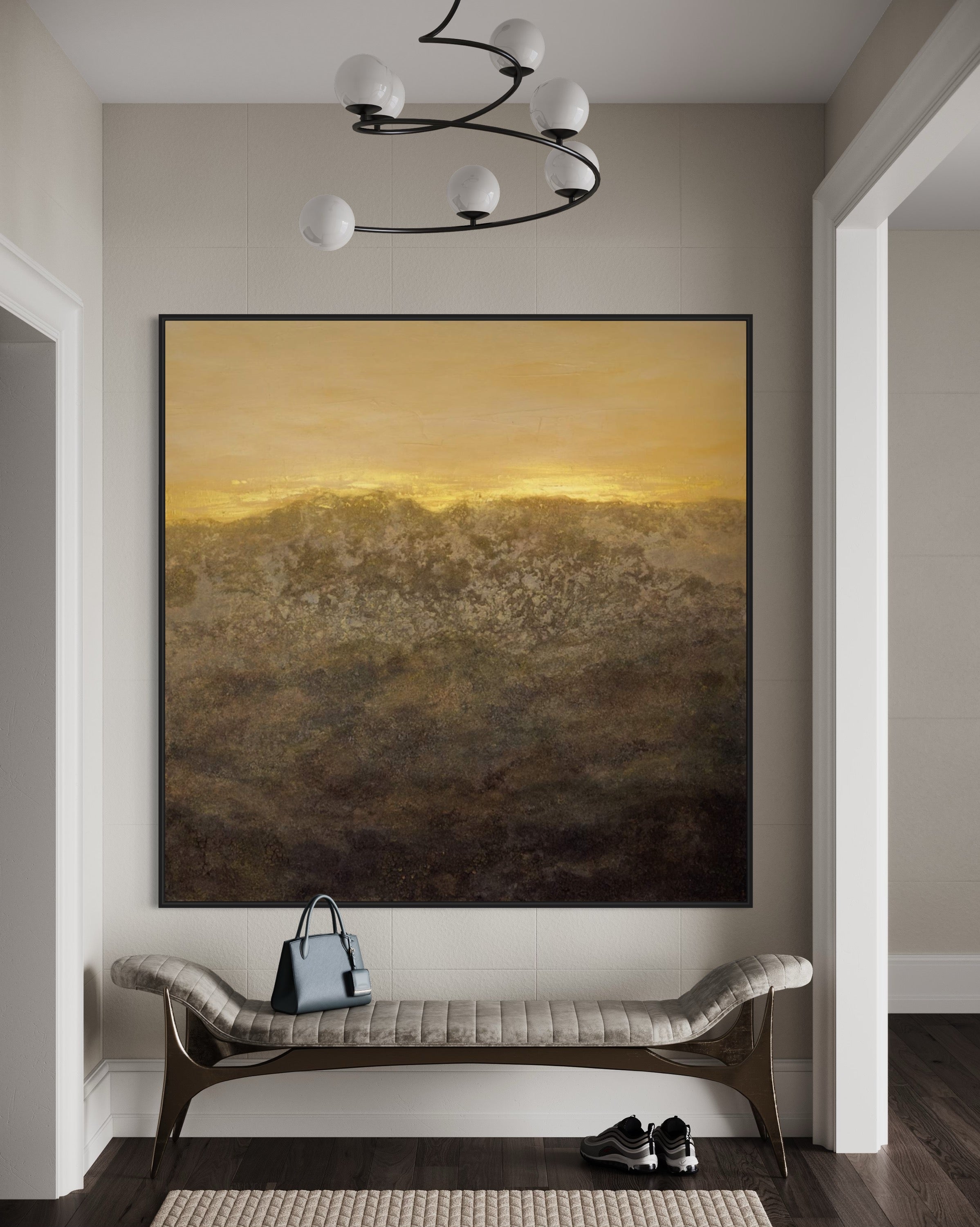 Artist: Elizabeth Mason
Elizabeth Mason is an abstract landscape artist with deep roots in Oceanside, California, who now calls the vibrant city of Los Angeles home. From an early age, art has been her primary means of communication, self-expression, and a unique lens through which she interprets the world. Her artistic journey primarily revolves around mixed media, where she skillfully employs texture to infuse her pieces with a distinct warmth, depth, and dimension, enhancing the rich landscape aspect of her works. Notably, her art has found a home in the collections of distinguished professionals in the interior design industry.

Elizabeth's artistry is characterized by a profound affinity for nature and an appreciation for art in its myriad forms. While she enjoys exploring diverse mediums and styles, she is particularly drawn to contemporary pieces crafted through mixed media. Here, she masterfully blends gritty, organic elements with fluid paints, achieving an effect that mirrors the very essence of growth in the natural world and the vast expanse of space.

Her connection to the natural world is a persistent theme in her work, integrating grounding earth and organic textures that invite viewers to both see and physically feel the inherent beauty within these elements. But her art is more than an exploration of nature; it delves into the mysteries of life and our existence, a fascination that has been her artistic muse for years.
Her creations are visual meditations on the essence of our existence as living organisms adrift in an ever-expanding universe. They explore questions of origin and destiny, encouraging viewers to ponder the mysteries that envelop our existence. Elizabeth's imagination is captivated by the intricate patterns that permeate the natural world, from the intricate branching of tree roots to the ephemeral traces left by retreating waves on a sandy beach. These recurring motifs can be found in everything, from the structure of irises and the lines etched on our hands to the formations that grace the galaxies and the cosmos. Elizabeth perceives an infinite and breathtaking beauty in this symphony of natural patterns.

As a mother, she has cultivated an even stronger affinity for Mother Nature, embracing the understanding that we are all part of an eternal cycle. While this concept might be daunting to some, Elizabeth finds solace in it, a serenity that she believes many of us seek in times of uncertainty. In her paintings, she strives to capture the simplicity of this inherent beauty, simultaneously expressing her profound awe and admiration for the enigmatic phenomenon of life. Through her art, Elizabeth endeavors to impart the same sense of security and calm that she herself discovers in the act of creation.

Beyond her collaborations with interior designers, Elizabeth has achieved recognition on multiple artistic platforms. Her work graces the spaces of collectors, spanning from individual art enthusiasts to prominent corporations, studios, retail establishments, and more. These platforms include Wescover, Posner Fine Art, Art Dimensions Inc., Turning Art, and the recent addition of Kline Collective, which has further expanded her reach and introduced her work to a diverse array of appreciative art connoisseurs.

Our Guarantee
Is the entire crafting of the paintings done by artists?

Yes. All paintings are 100% handmade by our artists. There is no printing involved in the process. Our artists only use highest-grade oil and acrylic paints.
Do the paintings come already framed?

Yes. If you buy your painting with a frame, it will arrived framed to your doorstep. The paintings are stretched and framed by professionals, and then shipped via insured express shipping. All for free.
Do you ship to my country and how long is the delivery?

We ship worldwide free of charge. So, yes, we ship to your country!

After you place your order, the artist will start the painting process. Please understand that this part usually takes up to 3 weeks due to the painting and drying process.

Shipping is done with DHL express and usually takes up to 5 business days.
What if I am unsatisfied with my purchase?

If you are in any way unsatisfied with your painting, contact us within 30 days of receiving the product, and we will offer you a refund. Otherwise, you can request a redo completely free of charge.